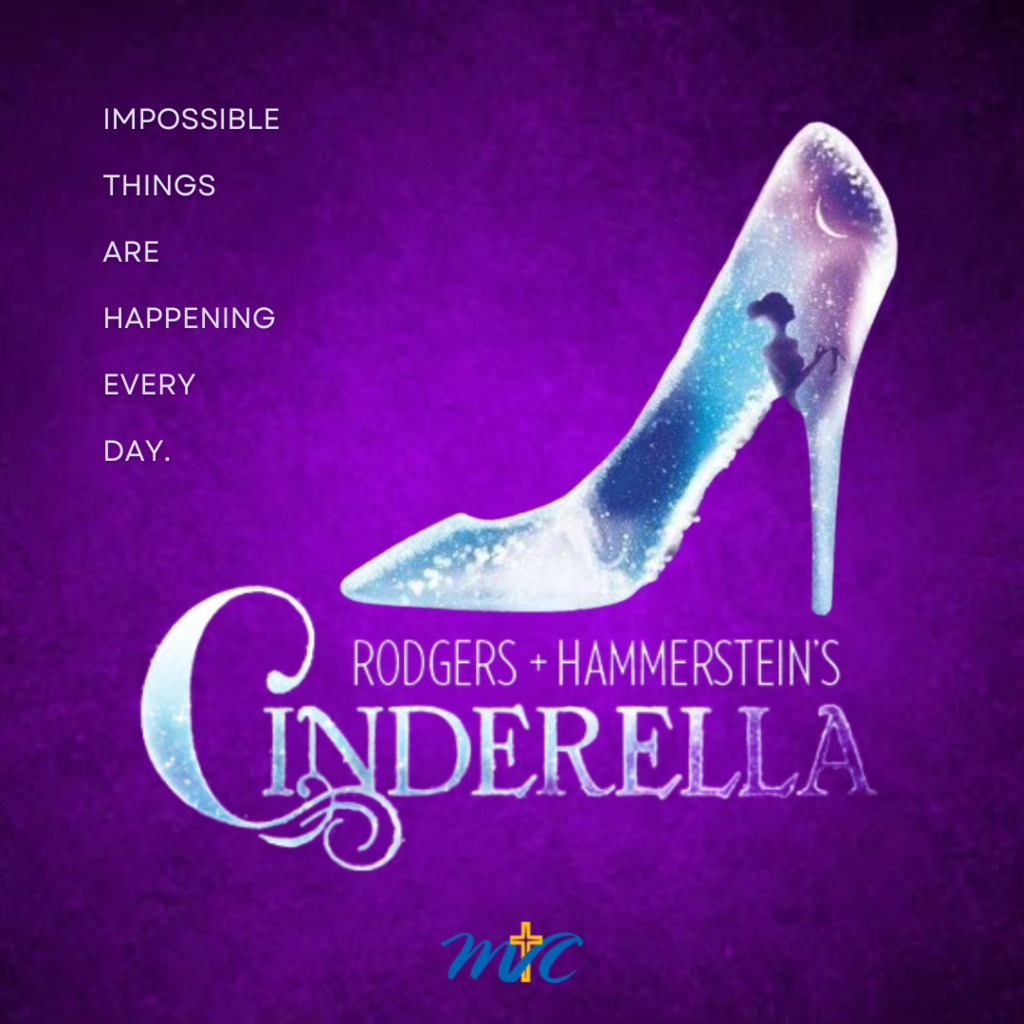 Spring Break is April 3rd - 7th.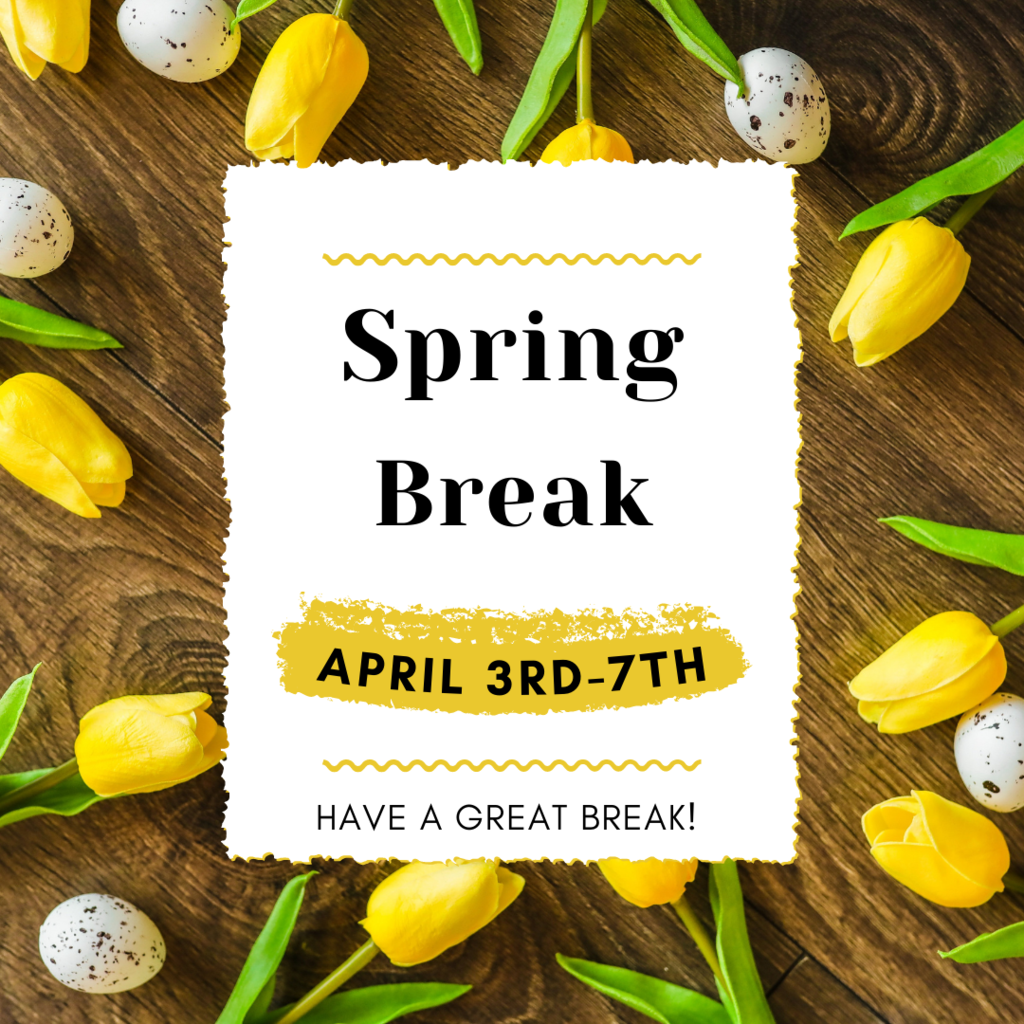 A Saturday work day for the play "Cinderella" performing April 20, 21 and 22. The parents have it down. The cast has a different idea of a work day! #dramadepartment #saturdayworkday #gocanes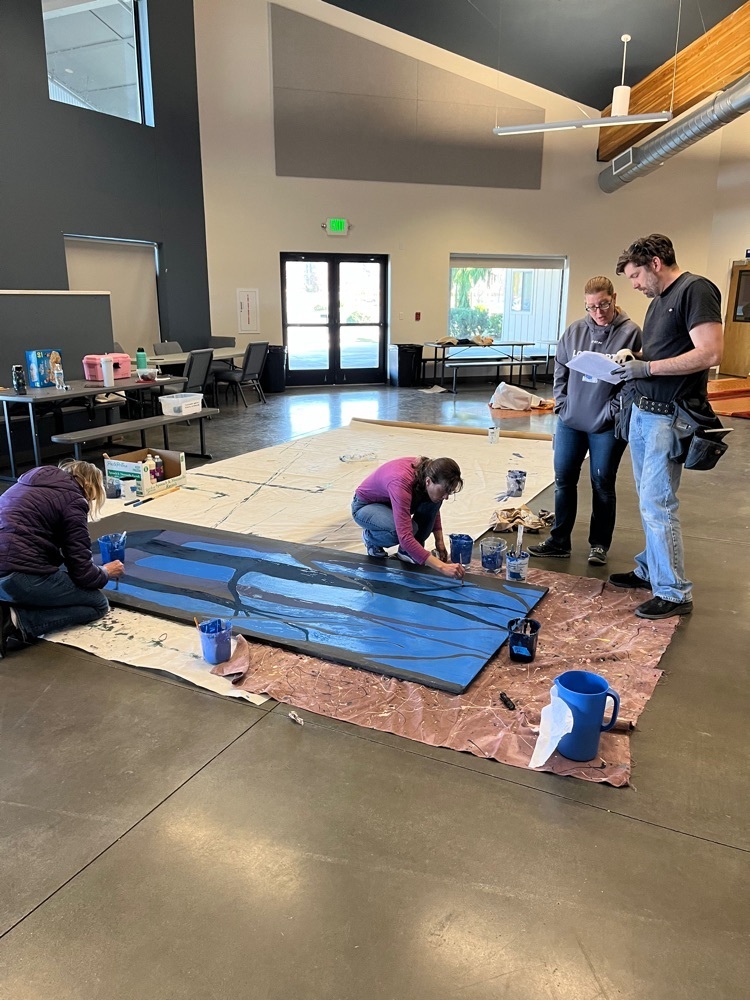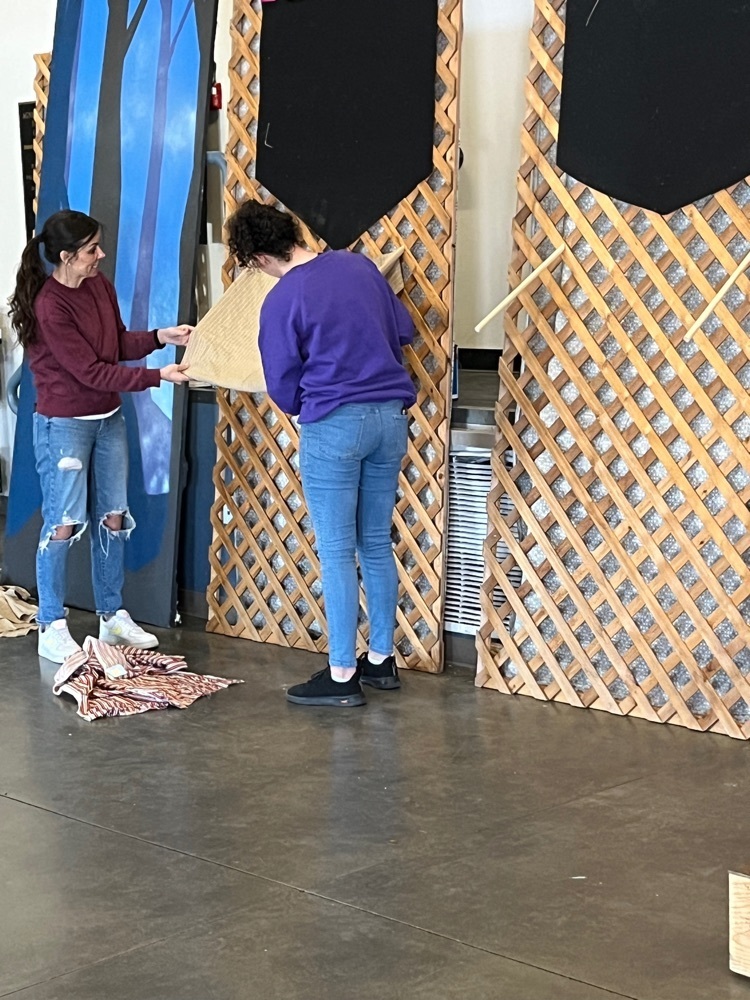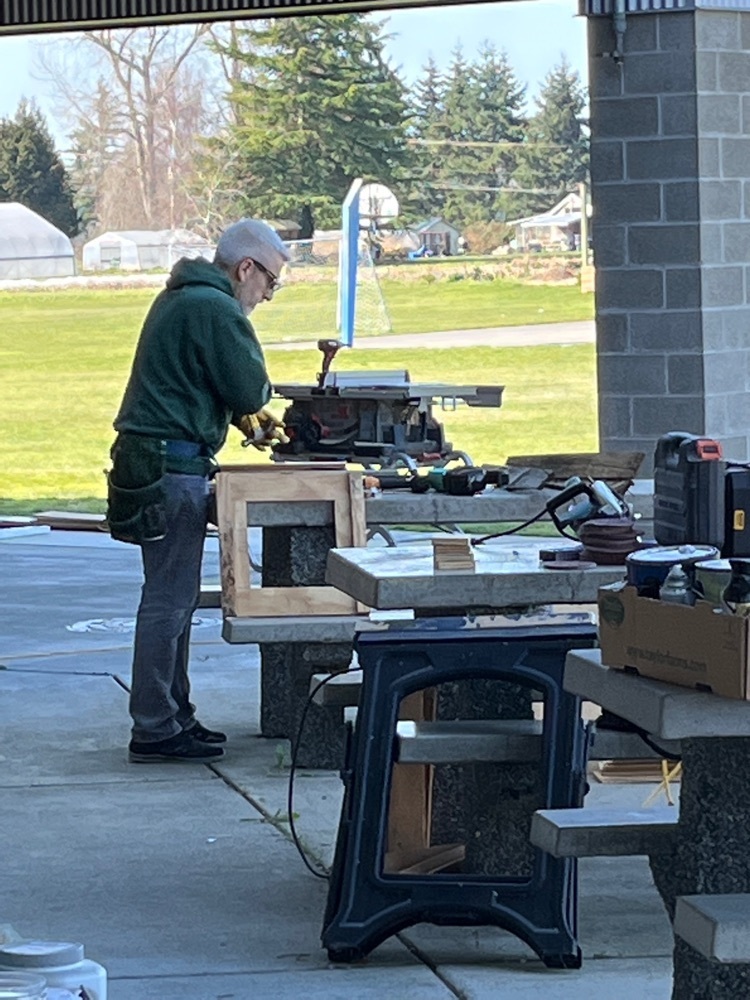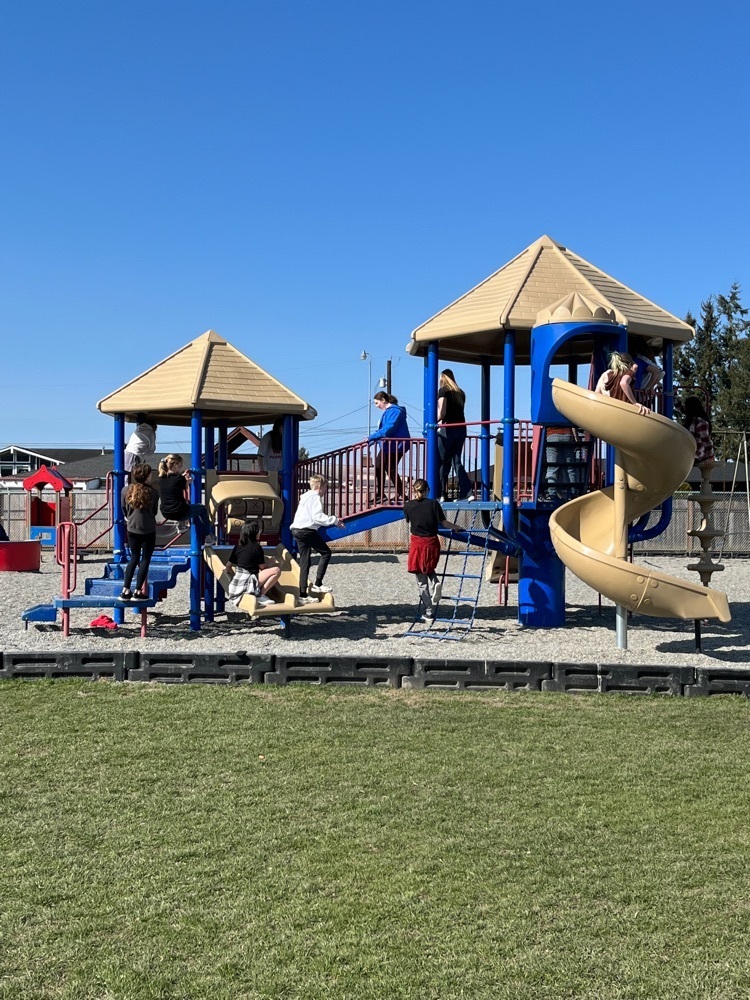 Mount Vernon Christian School (Mount Vernon, WA) is accepting applications for a full-time School Counselor Grades 6-12 beginning July 1, 2023. The School Counselor assists the Director of MS/HS with student matters, programs and policies, works with the faculty, students and families on course scheduling, and assists students in the post high school planning process. Candidates should have a M.Ed. in School Counseling and be able to acquire appropriate WA State Certification. Candidates possessing a commitment to the Reformed faith, a desire to work with students and staff at a Christian school, and find joy in being part of a dynamic teaching team should send a letter of application and resume to the Superintendent's Office. Electronic submission of materials is preferred. A review of applications will begin immediately and continue until the position is filled. Contact: Nicole Latulippe, Assistant to the Superintendent
[email protected]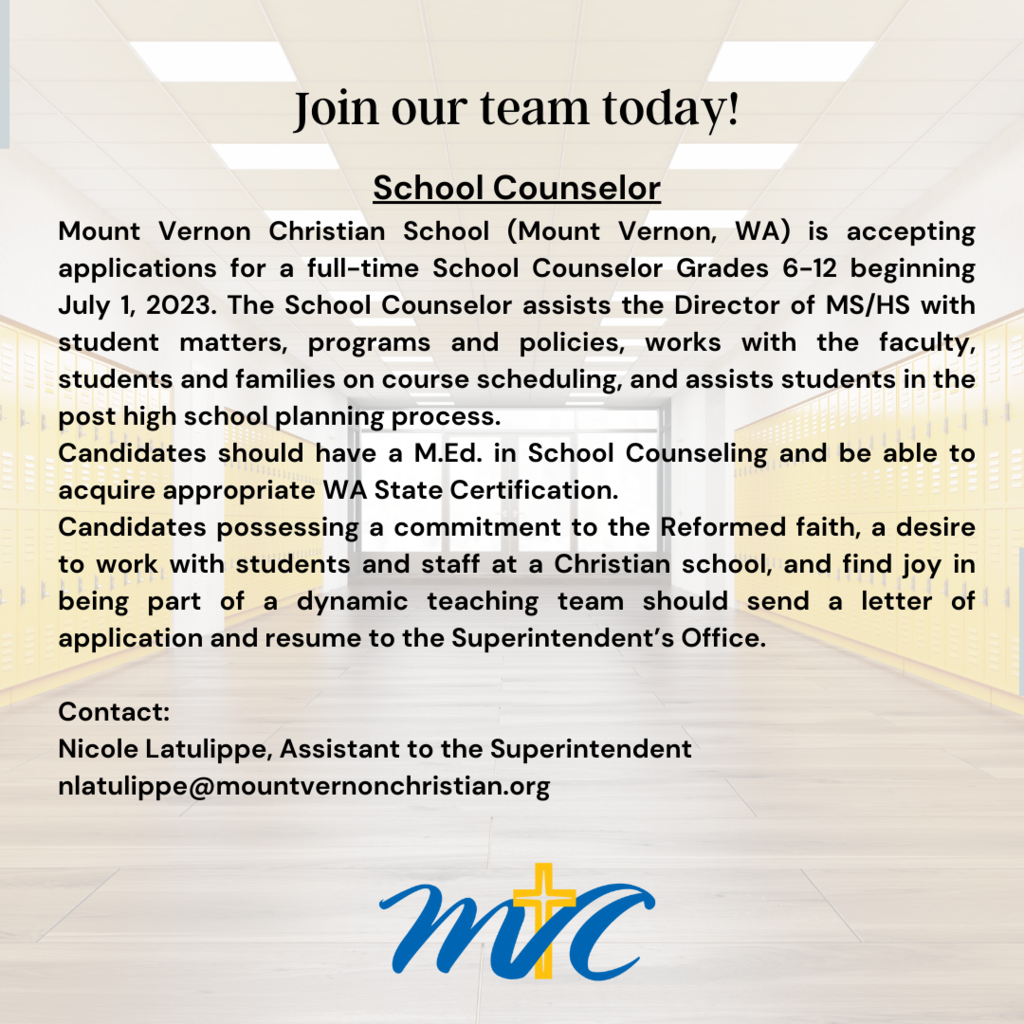 Thank you!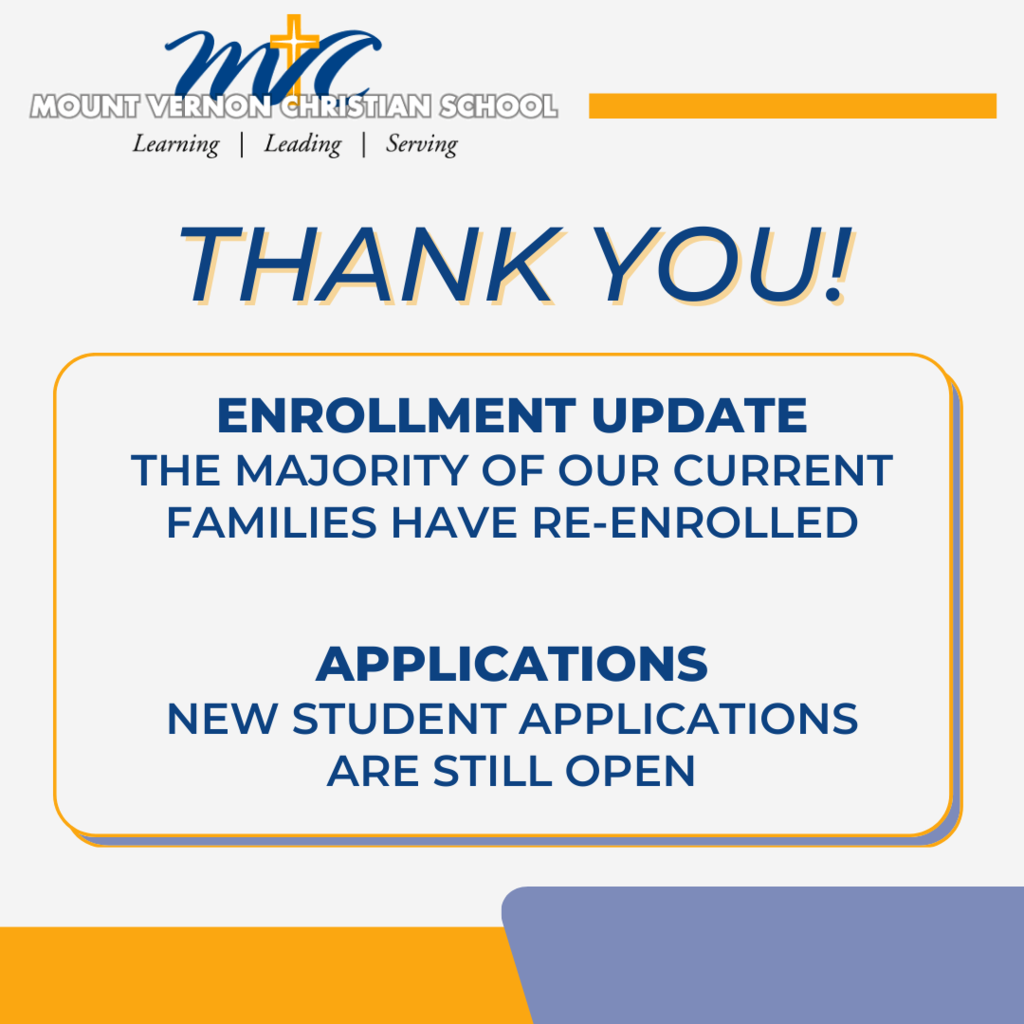 It's almost Book Fair time!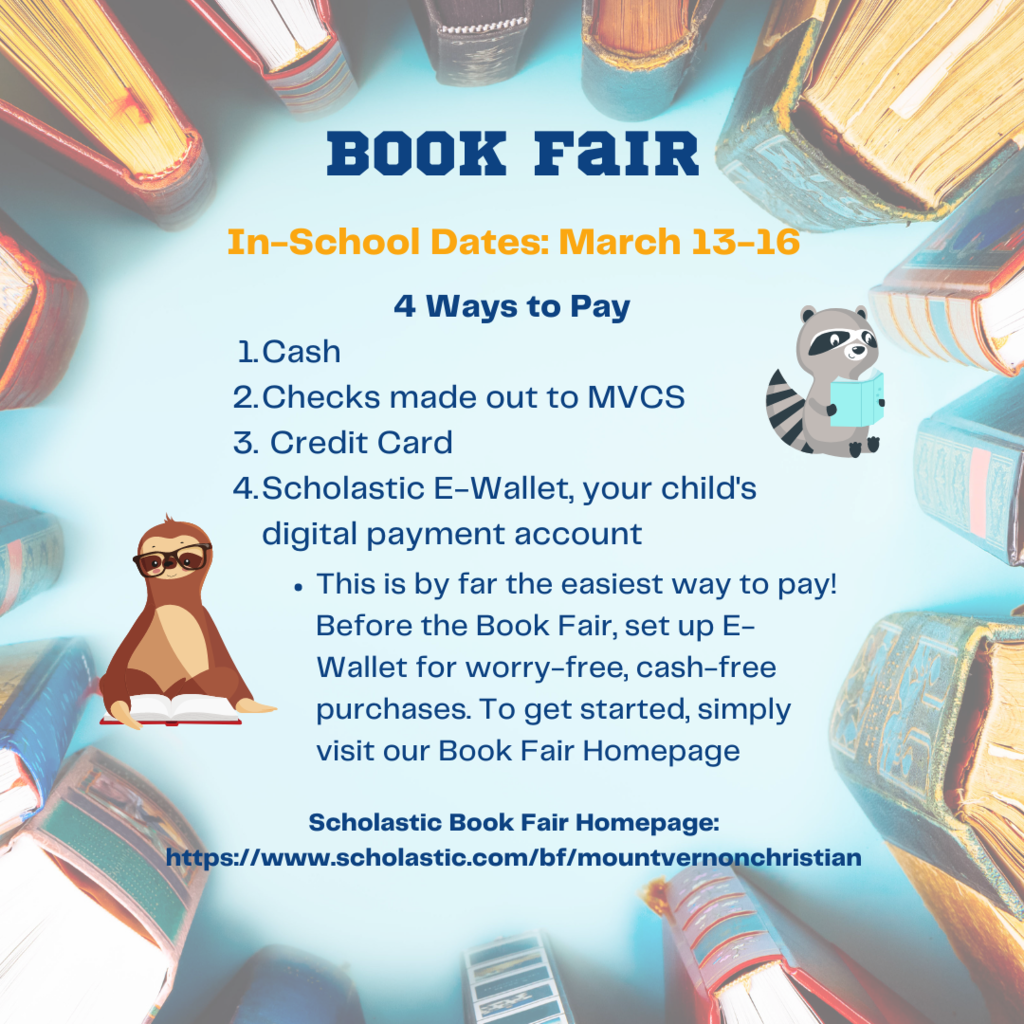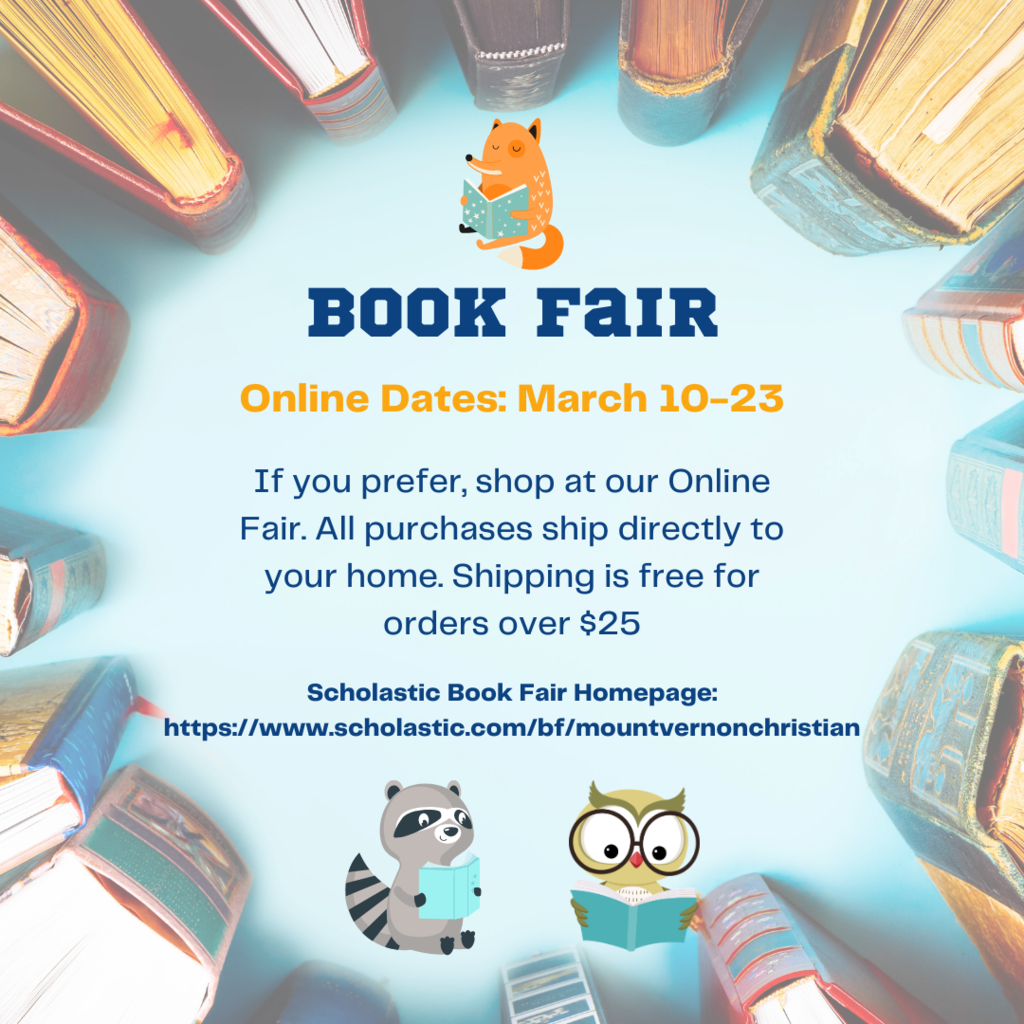 Late Start March 6th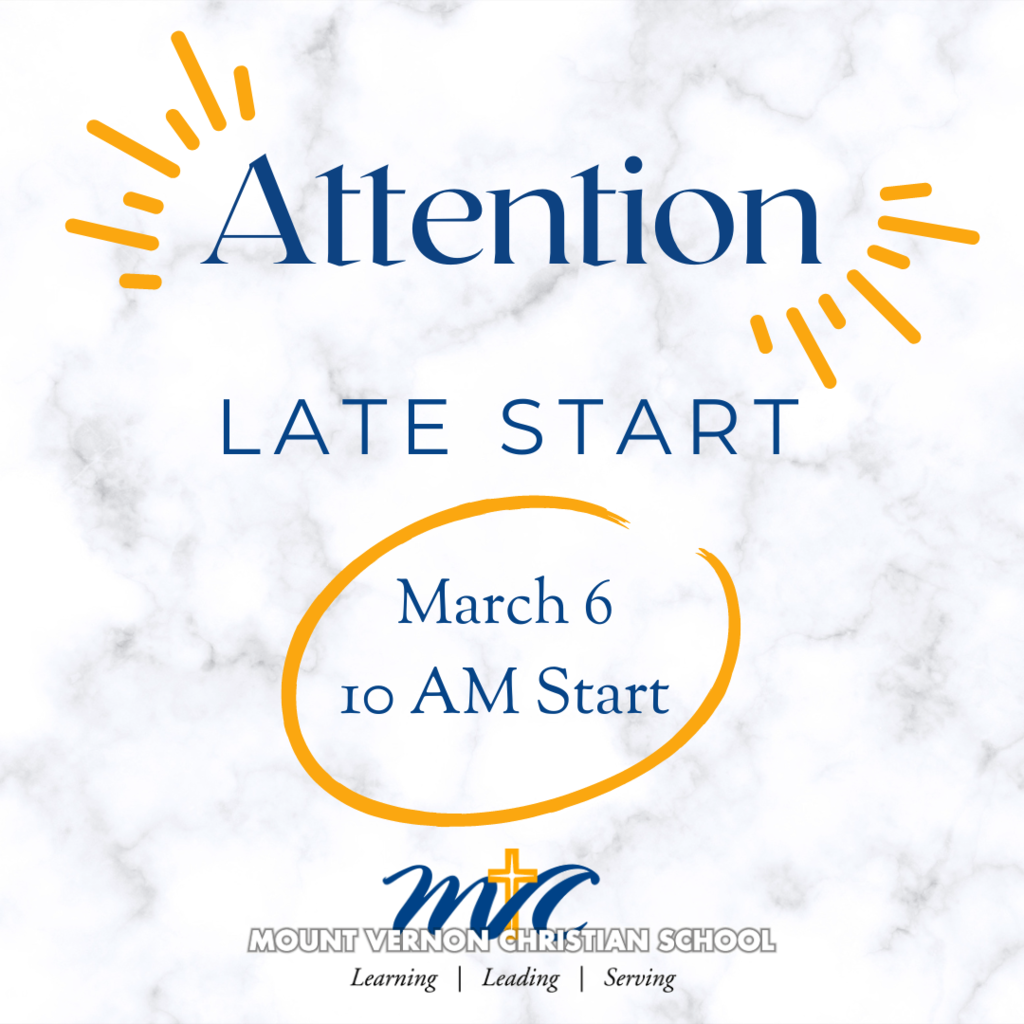 On to State!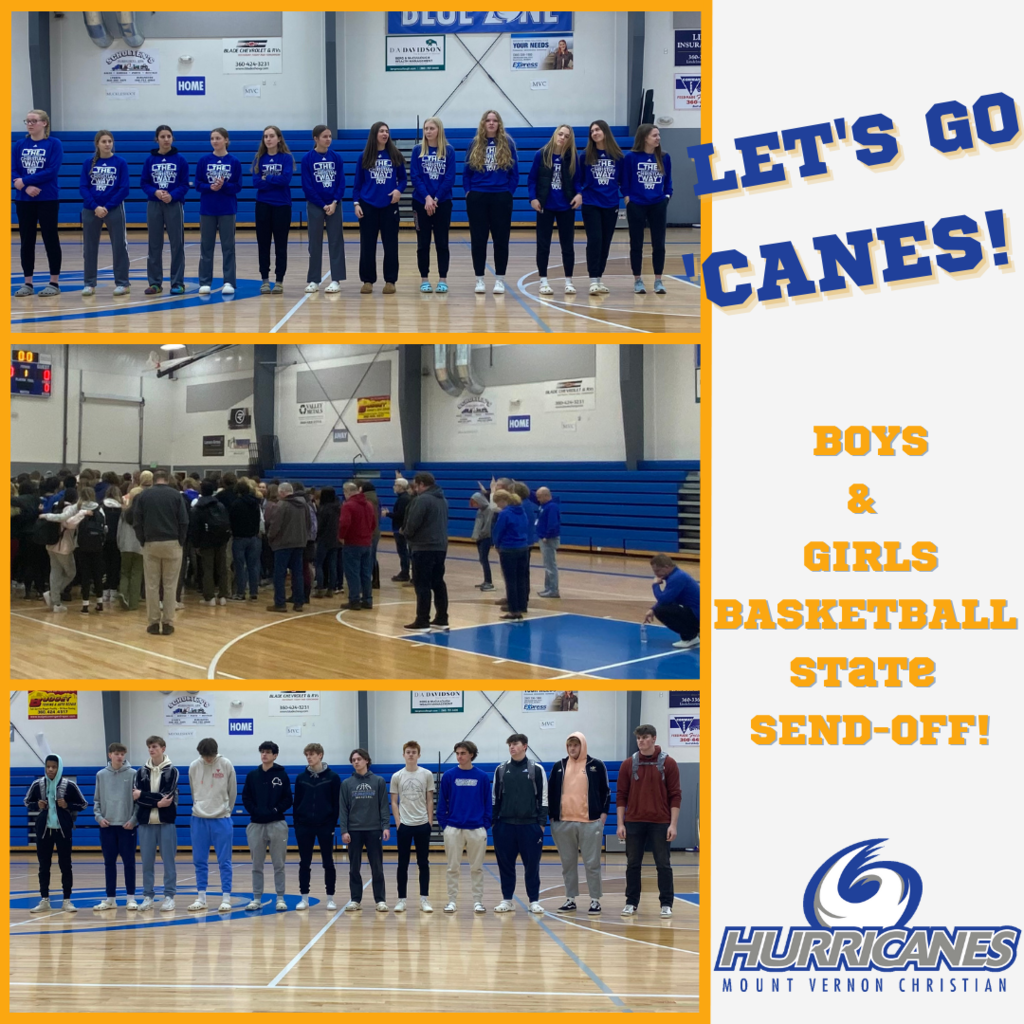 Enjoy your Winter Break March 2nd - 3rd!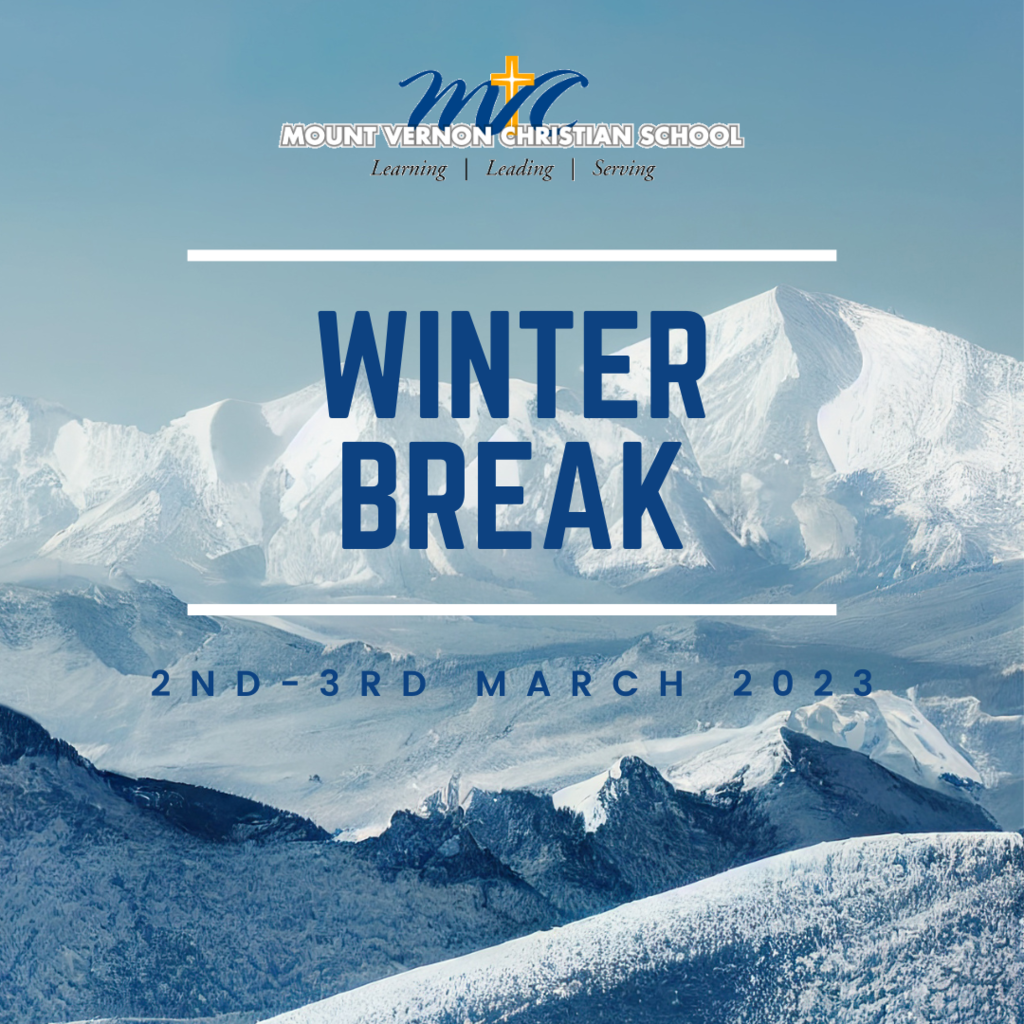 Current Student Re-Enrollment Reminder! New Student Applications are still open.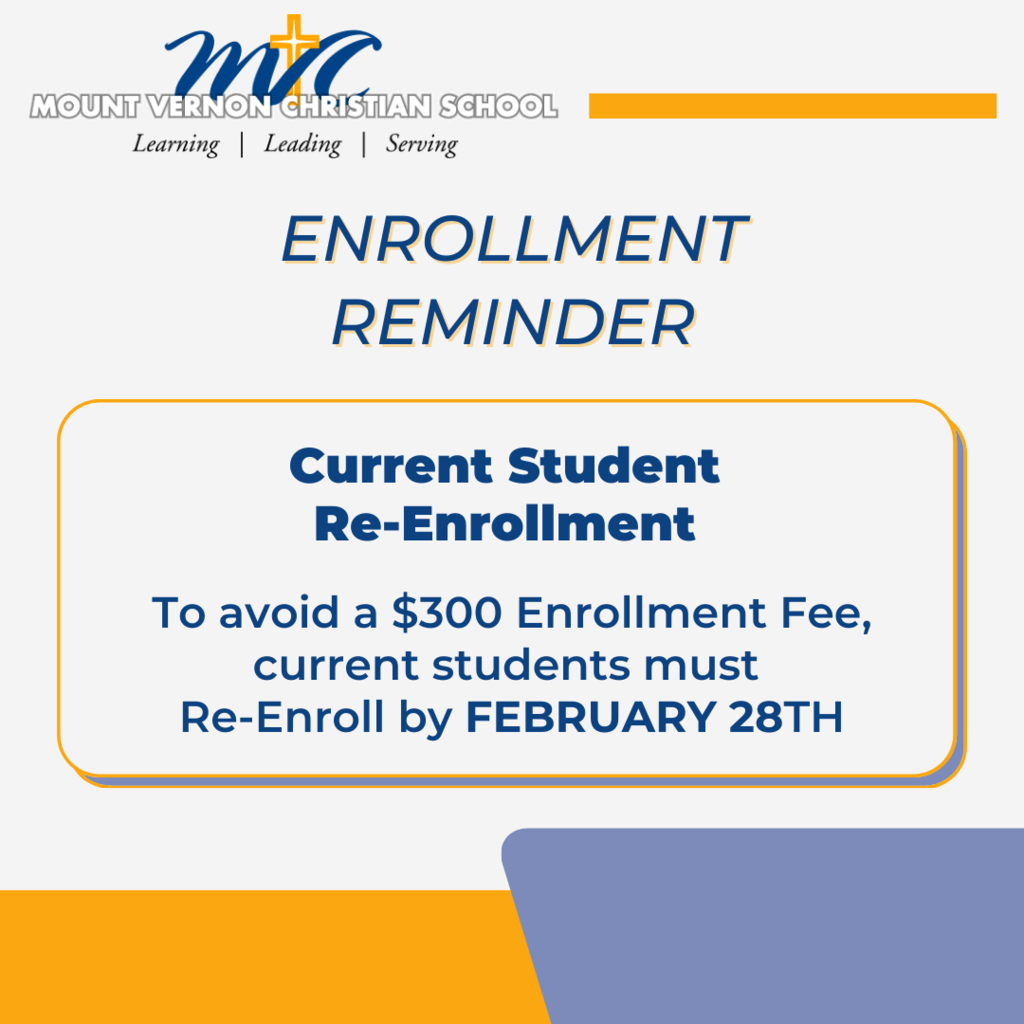 Save the Date!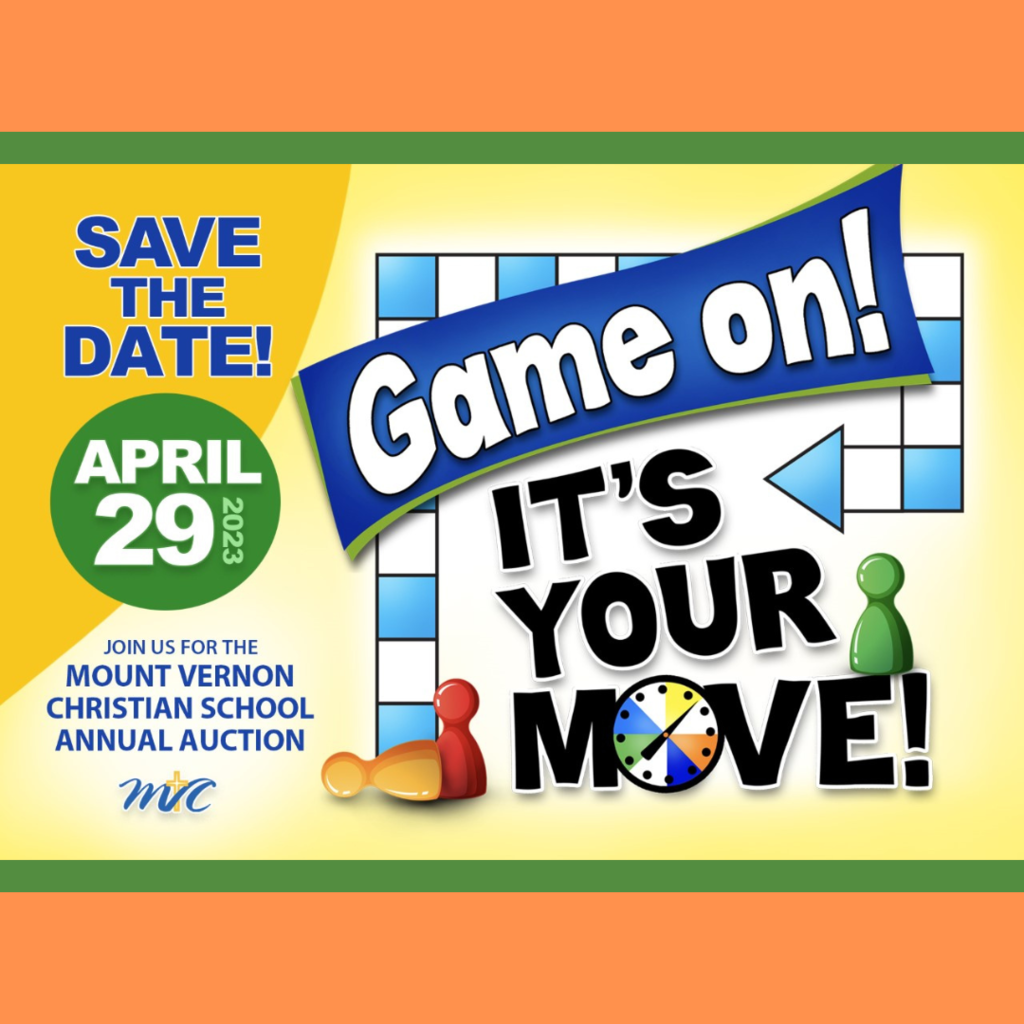 Today the 5th Grade classes hosted an American Revolution Wax Museum. Seen in attendance were some of the greats...Abigail Adams, Thomas Jefferson, Samuel Adams, Martha Washington, and many more!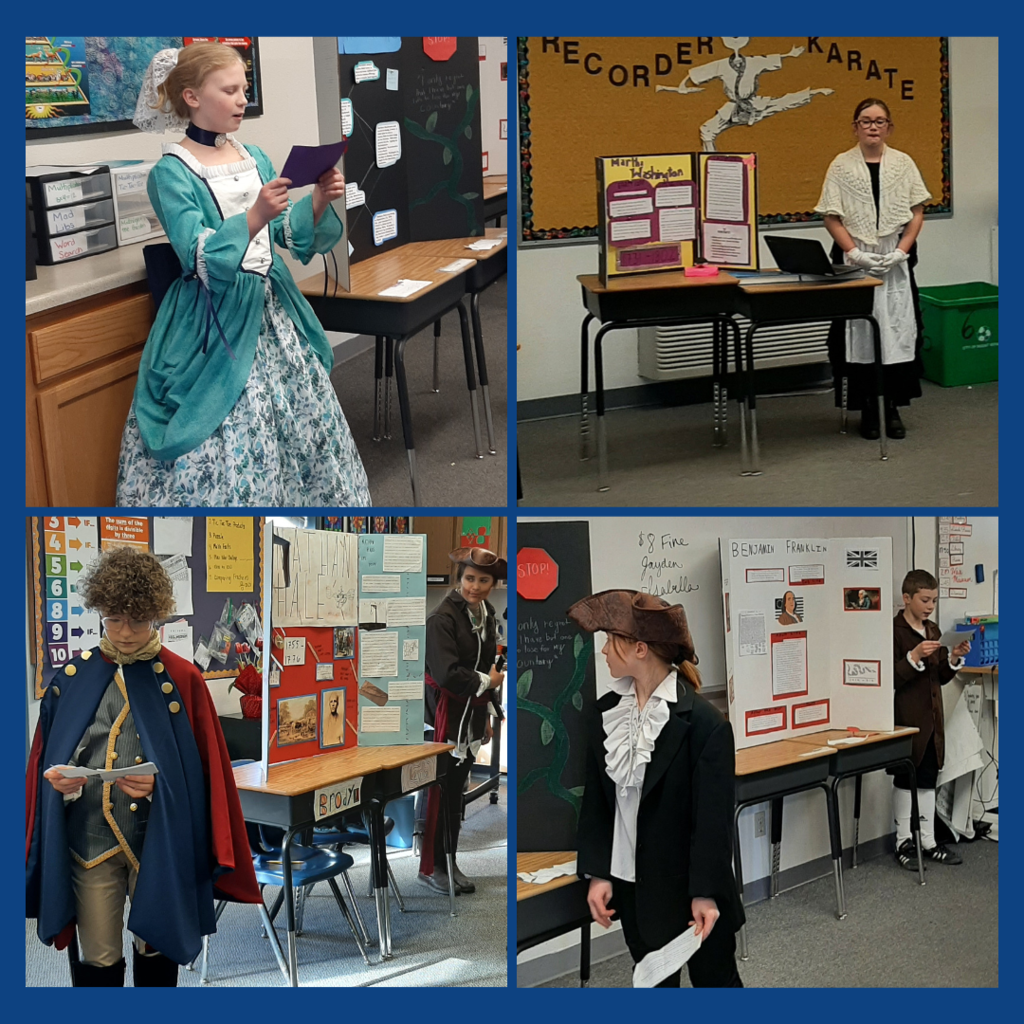 1 Corinthians 13:4-7 - Love is patient and kind; love does not envy or boast; it is not arrogant or rude. It does not insist on its own way; it is not irritable or resentful; it does not rejoice at wrongdoing, but rejoices with the truth. Love bears all things, believes all things, hopes all things, endures all things. #godislove #MVCS #valentinesday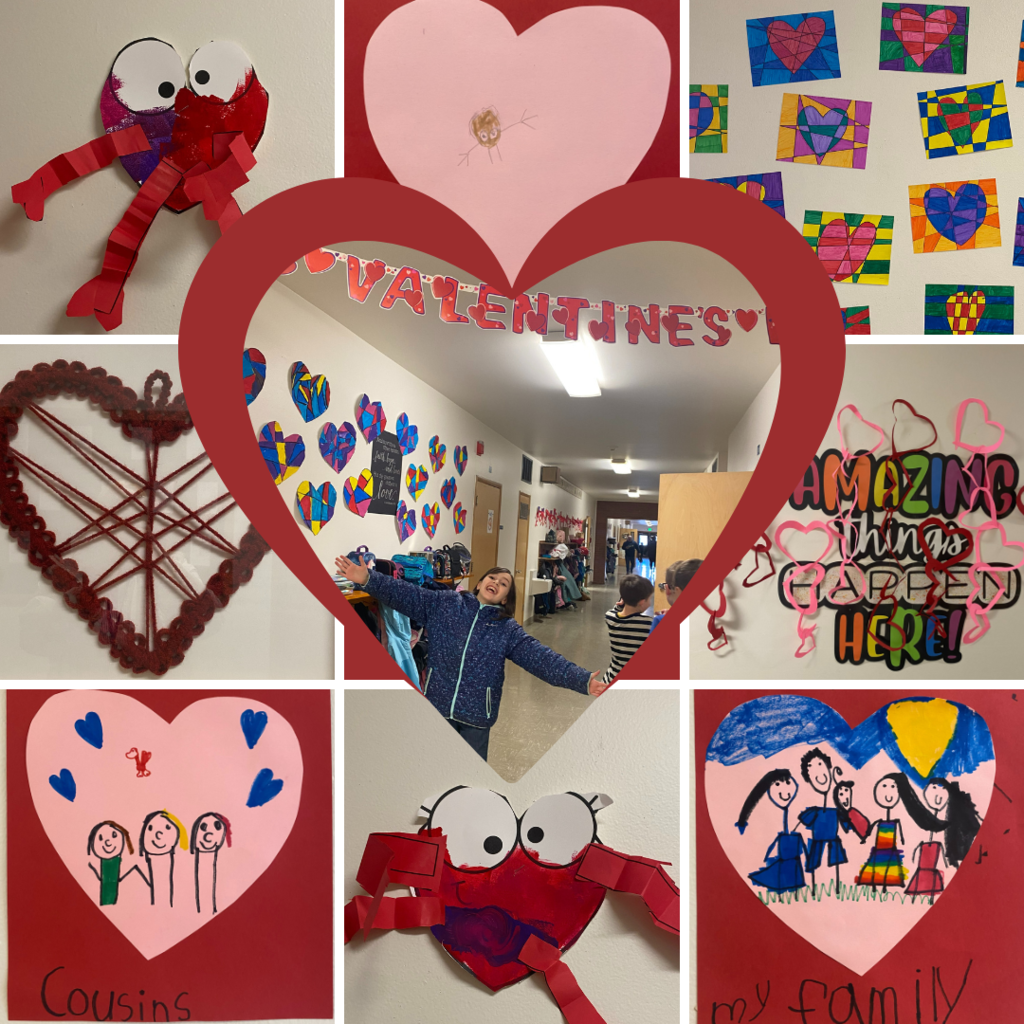 No School on February 20th. Happy President's Day!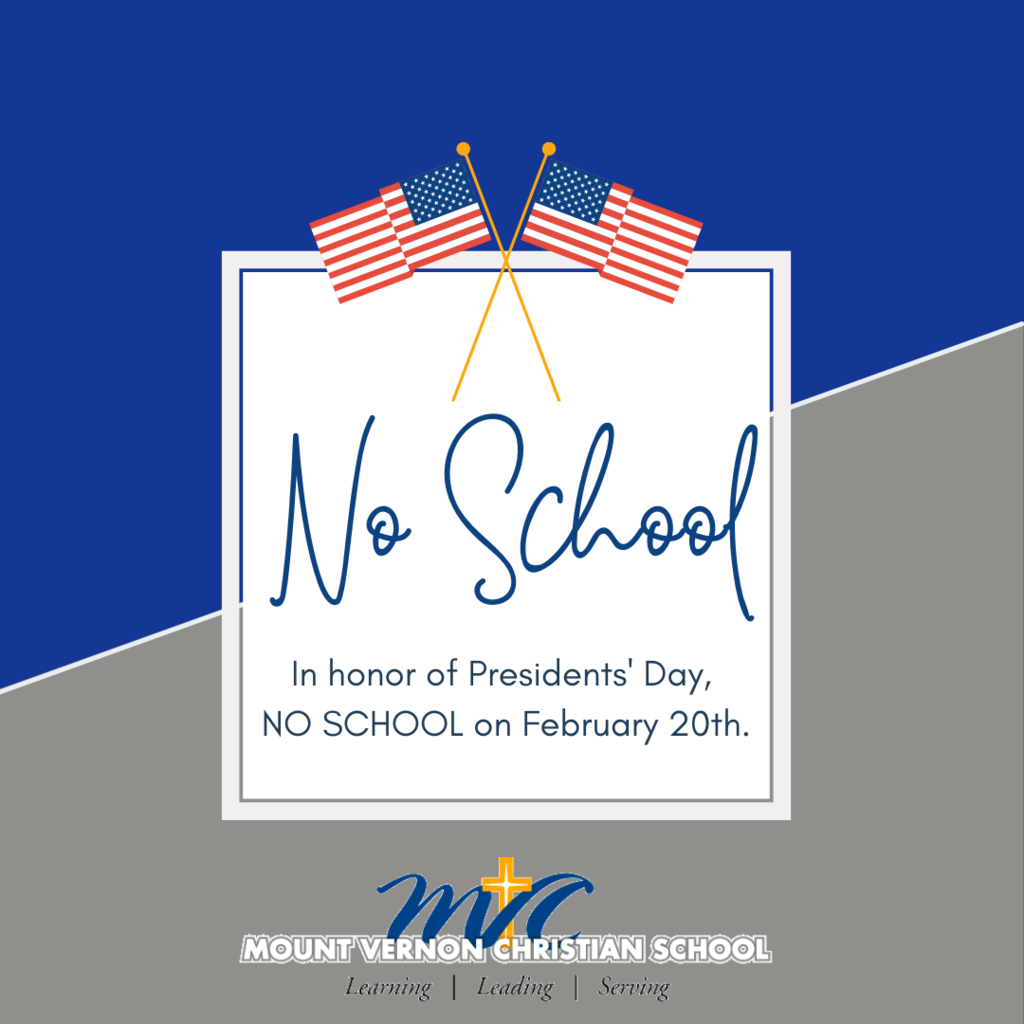 Mrs. Westra is accepting book donations for the Annual Spring Used Book Sale through the end of the month.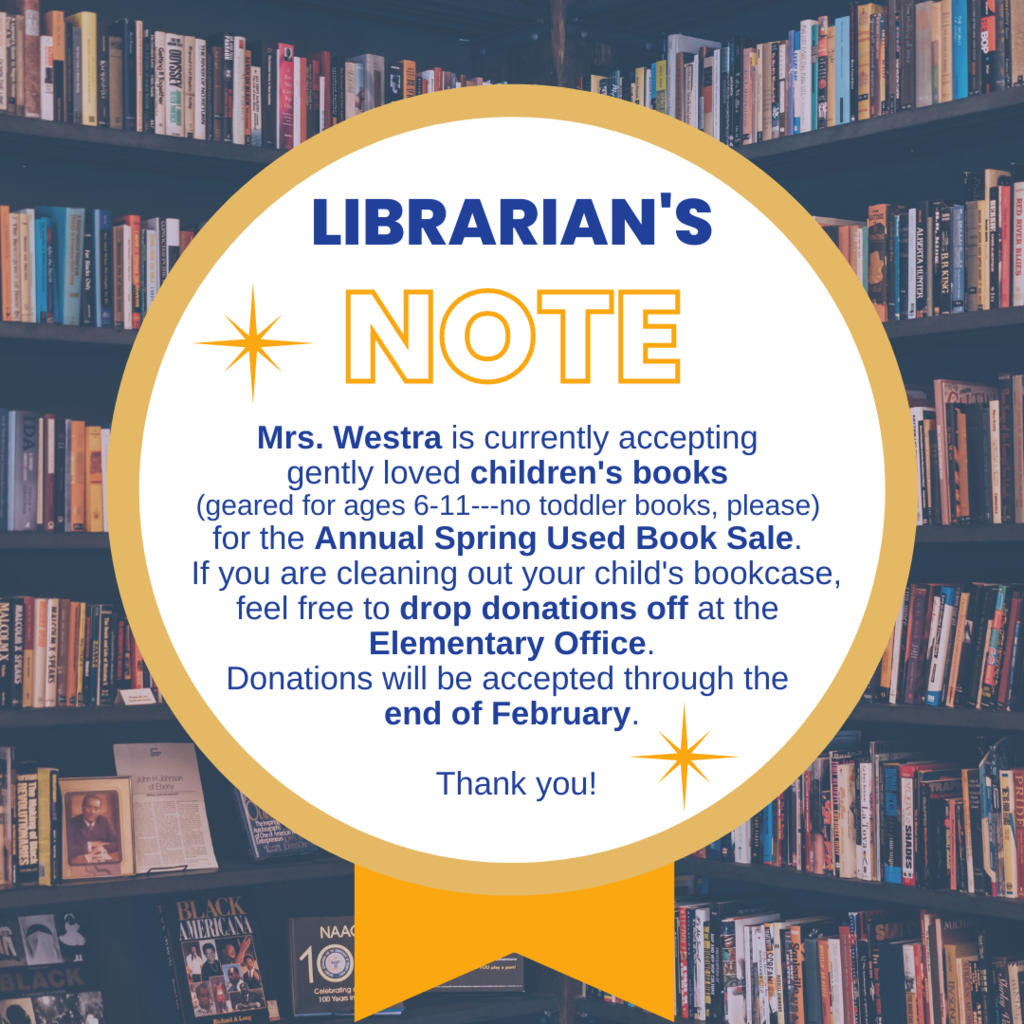 Current Student Re-Enrollment starts Monday!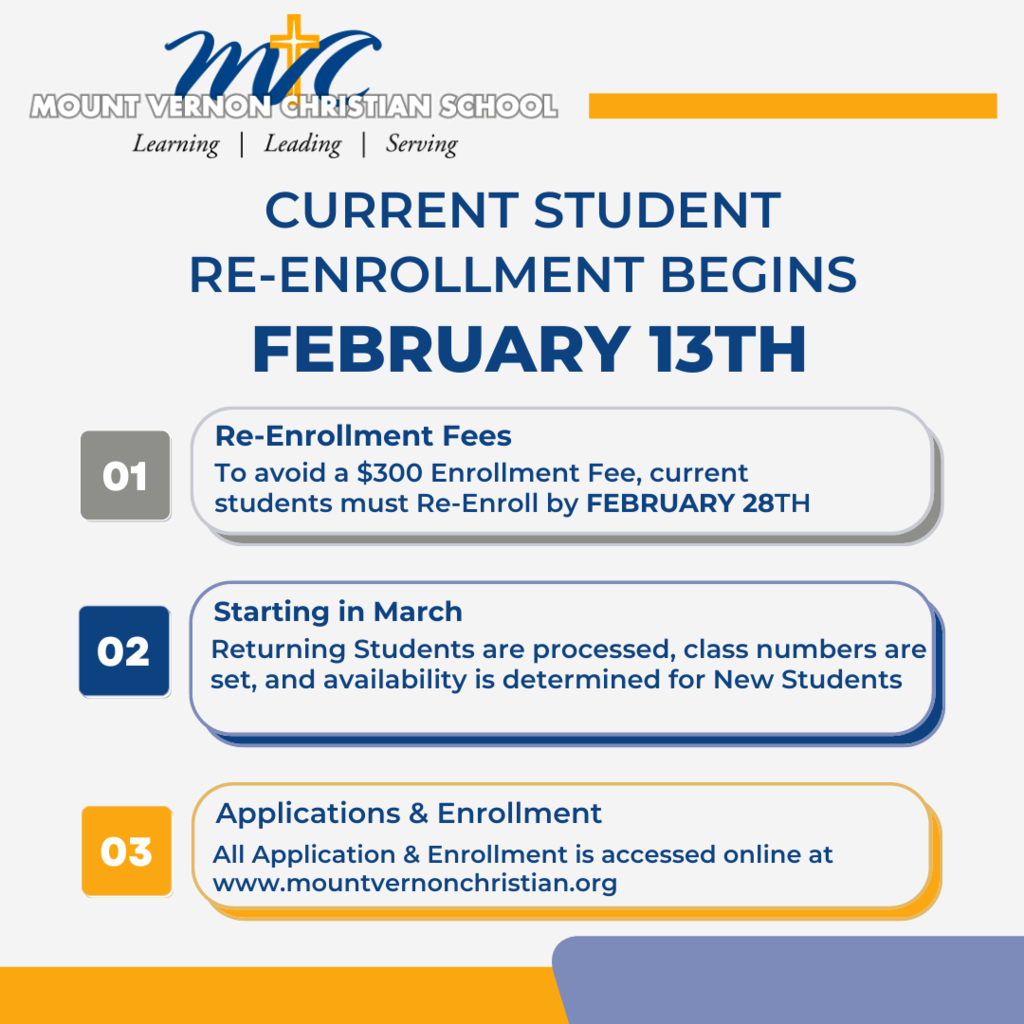 February 16th - 17th NO SCHOOL for K-6 GRADERS due to Parent/Teacher Conferences.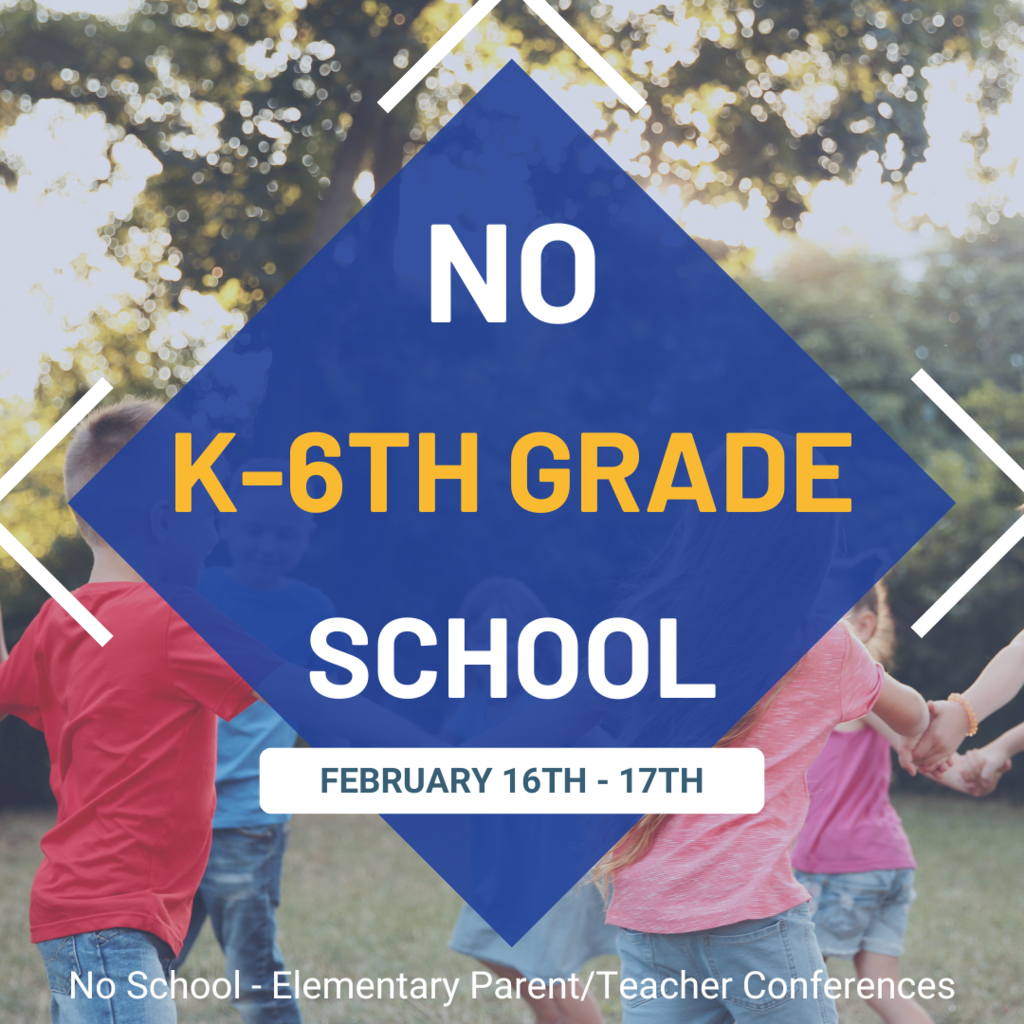 Parent Teacher Conferences are coming up! Look for more information from your child's teacher. This is a great time to see what your student has been working on this quarter!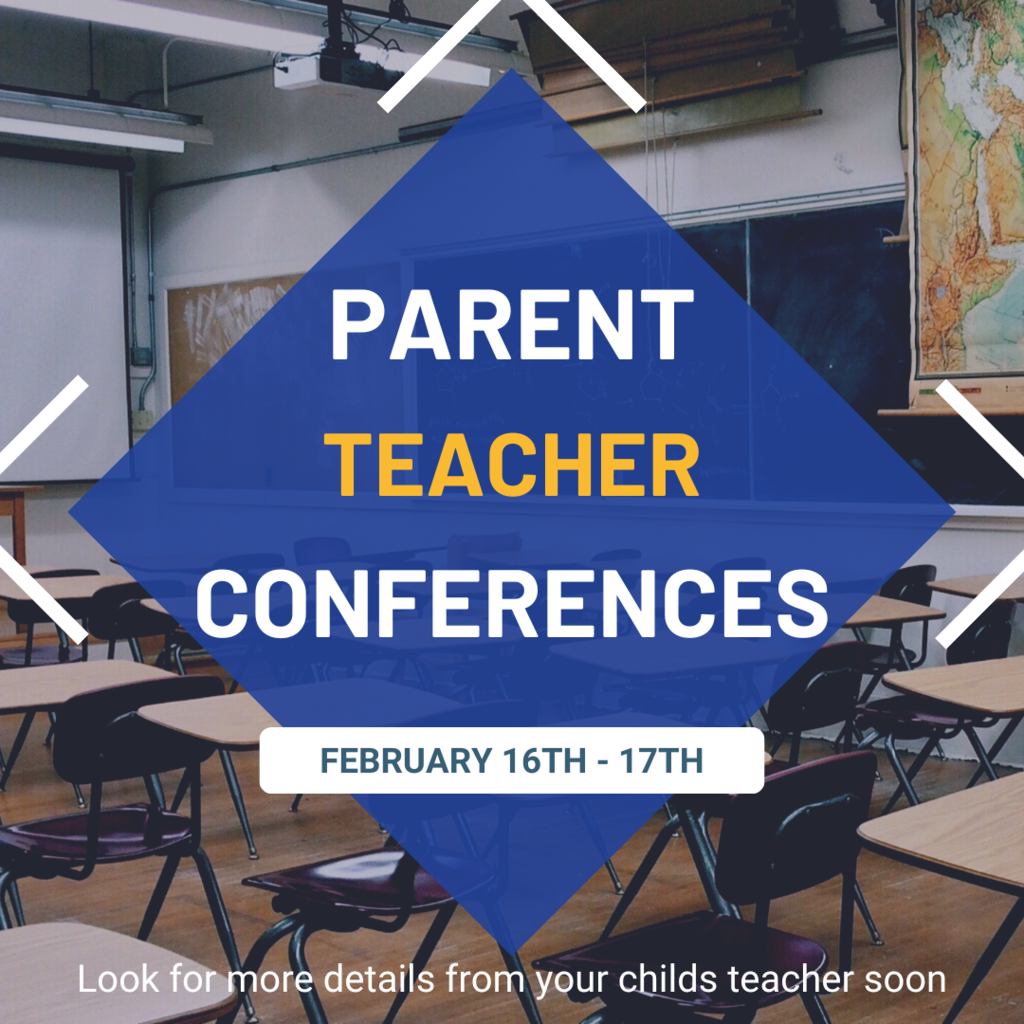 Today we are celebrating 100 days of loving school at MVCS. Thank you to all of our wonderful teachers for using these 100 days to make education special and inspiring for your students. #100dayssmarter #100daysofmakingadifference #100daysflewby #MVCS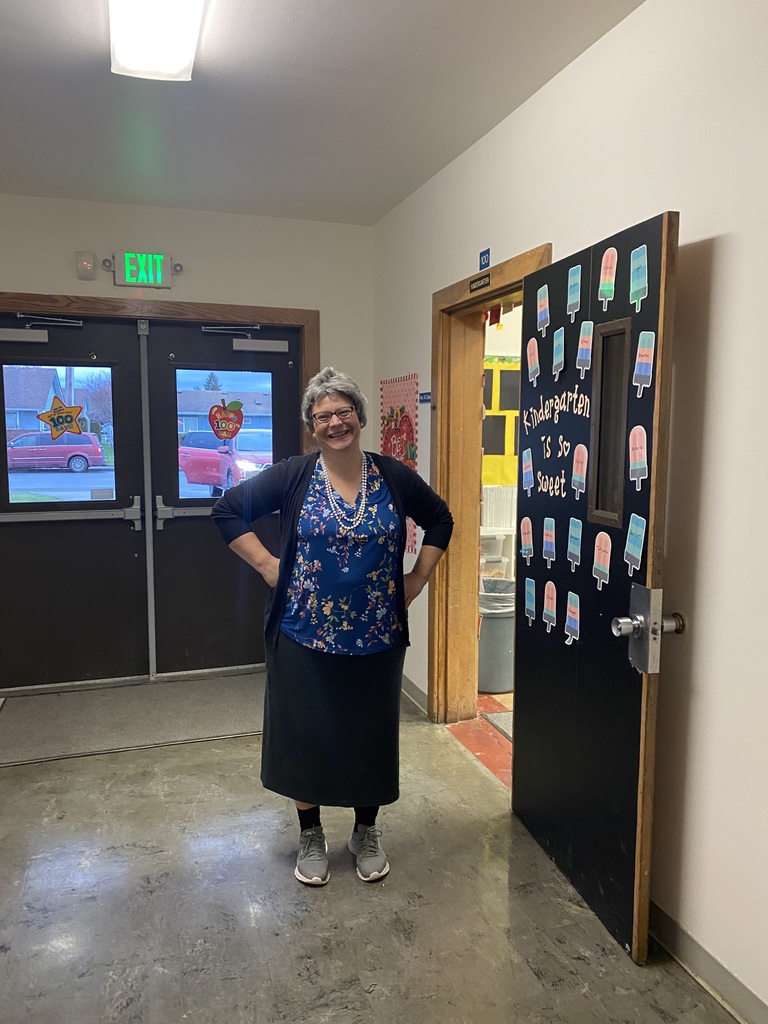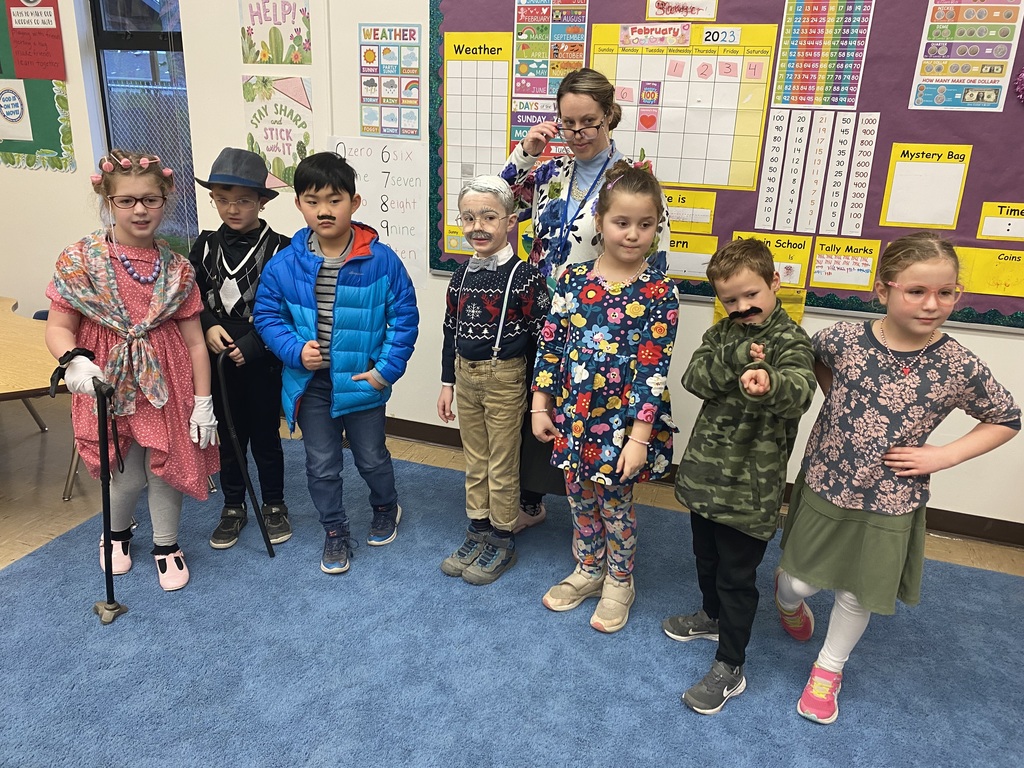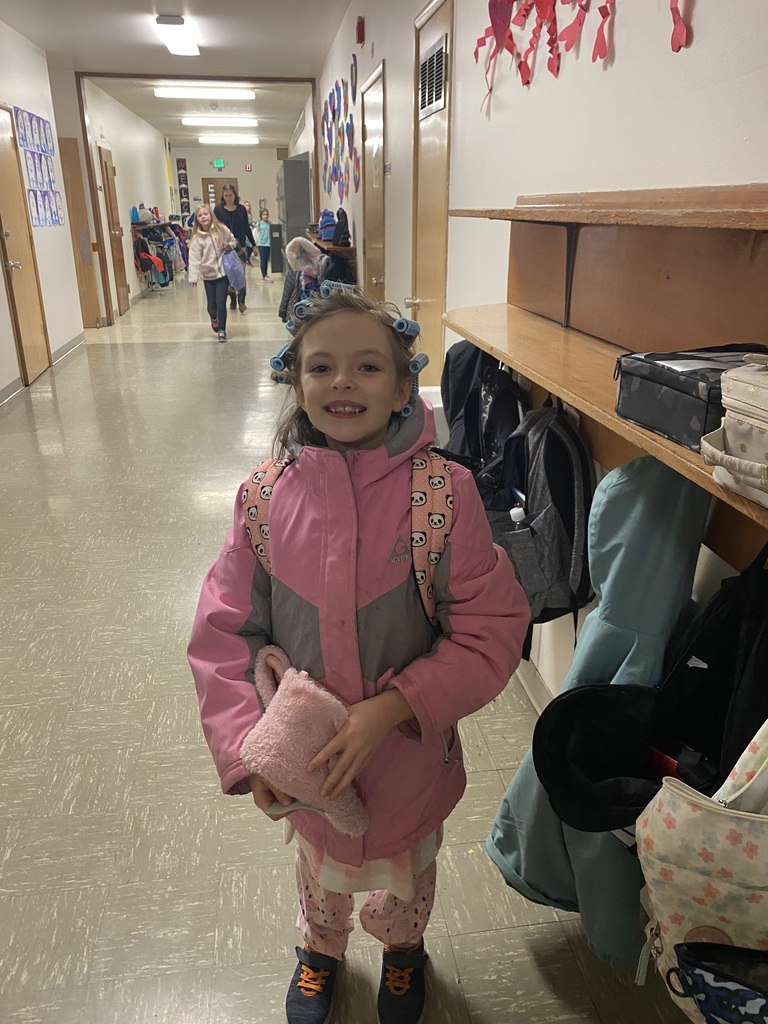 In Mrs. Yates 1st Grade class it was Mad Scientist Day with lots of fun and hands-on learning!